City of Pasco
The City of Pasco is a great place to live, work or play. A thriving community of more than 65,000, Pasco has seen tremendous growth in the last 15 years hand-in-hand with an increased sense of community and public safety.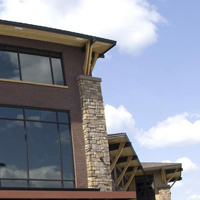 Aesthetic and recreational charisma surrounded by natural beauty makes this desert community rich in agriculture and a popular recreation destination. Its diverse culture, stable economy, public transportation, medical facilities, and award-winning educational services provide a diverse palette for economic and community resources.
If it's a positive lifestyle you flourish in, Pasco is for you!
The proximity of Grand Coulee Dam-the largest hydroelectric dam in the United States-has unlocked a wealth of agricultural possibilities for the Pasco area. A scenic drive through the local farm country will reveal a fresh array of the area's finest produce including, tender asparagus, onions, potatoes, crisp delicious apples, luscious cherries, and sun-drenched wine grapes, to name a few.
Manufacturing and heavy fabrication facilities also are plentiful in the Pasco area. Among the products manufactured are wine, paper, container board, machine parts, french fried potatoes, TiLite wheelchairs, Lampson cranes, jet boats, and asphalt.
Nearly every industrial demand can be met in Pasco – whether the need is for zoned industrial land, planned industrial parks, industrial districts, rail, river frontage, airport or freeway access.
Location, location, location-Interstate 182, US Highway 395, and State Route 12 link Pasco to transcontinental highways, waterways, and rail service, not to mention the Port of Pasco for commercial air services with direct flights offered to Seattle, Portland, San Francisco, Minneapolis/St. Paul, Denver, Salt Lake City, Las Vegas, and Mesa, Arizona.
The recreational activities are limitless with 20 soccer fields; eight softball fields; one professional minor league baseball stadium, home to the Tri-City Dust Devils; seven baseball fields; a 50-meter pool' professional indoor rodeo arena; 3.1 mile cross-country course dedicated for walkers, joggers, and runners; professional golf course with nearly year-round play; 24 public tennis courts; 15 miles of pathways overlooking the majestic Columbia River for bikers and hikers; and one multipurpose outdoor stadium with state-of-the-art field turf and a ten-lane, all-weather running track capable of hosting state level football and track events.
If it's a positive lifestyle you flourish in, Pasco is for you!
For more information, visit www.Pasco-WA.gov.